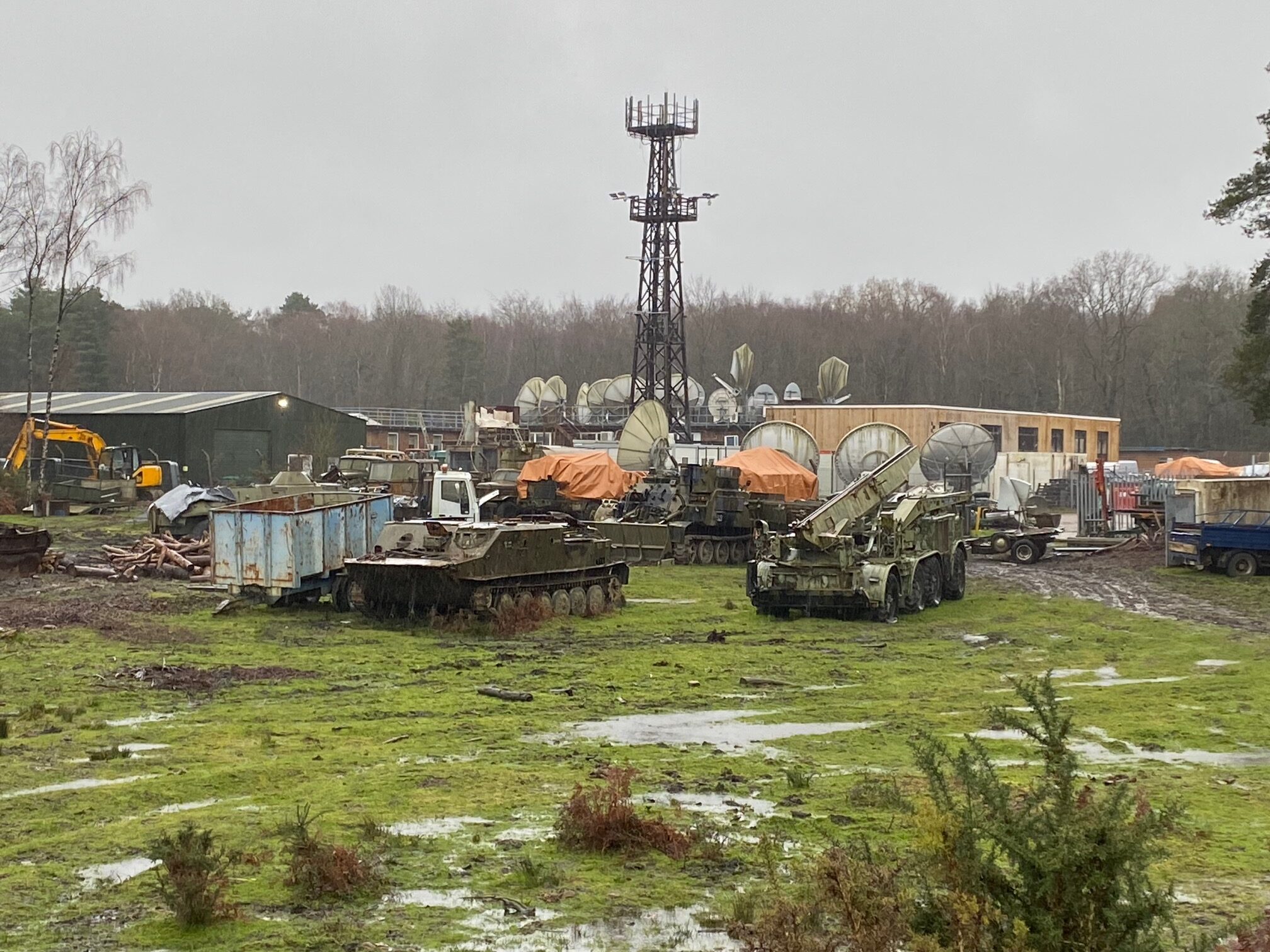 Welcome to Locations 4 Hire.
We are the newest filming venue in the UK for hire, for Movies, TV or promotional work. Our filming venue is an ex military base and still has the Second World War towers., our site is the same size as Pinewood studios. Our site has a 7 acre lot with a variety of areas to use from metal shipping containers, to a large scrap yard, and an original military hut. and a large satellite communications centre which makes a great back drop as a CIA or forward operating base. There aren't any foot paths running across the land meaning the site is very secure. We then have 200 acres comprising large wooded areas, tracks,open fields and wetland areas. Our site is similar to what would be found in Europe making it great to film at with out the travel costs. On site we have modern offices that can be hired for the production team. We can accommodate large trailers for actors and crew and there is ample parking. The site is secured with security gates and fencing and just 40 minutes from London outside the ULEZ zone just off the M25 /A3. Guildford main line railway station is an 11 minute drive away.
We also have additional sites available please see our site available for hire. Please contact us for further information.